Buyer Incentive Program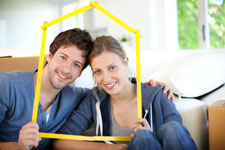 At Richey Property Management, we care about our tenants and if owning a home is one of your goals, we want to help. Our Buyer Incentive Program will give our tenants a credit when using our Buyer Specialists to purchase a home.
We are working on adding other home buying related service providers to our program to give you the most discounts possible when buying a home and still giving you excellent service.
Not Ready To Buy Yet? That's ok. Rent from us now and we'll help you later
Renters everywhere are tired of wasting their money on rent and most will eventually become buyers. When you are ready to buy a home we have a great financial incentive – we will give you $1000 credit on your settlement statement at closing. That can help pay for moving expenses, new furniture or whatever you need it for.
To get started just contact us today for a no charge consultation. We can meet with you one-on-one to develop a buying strategy that suits your personal and financial needs and connect you with a great lender.
We are ready to help so just reach out.
How does the program work?
Rent Now: Rent any of our homes at any price and for any length of time (12 months, 6 months etc.).
Buy Later: When you are ready to buy a home simply contact us a few months (ideally, 4-5 months) before your lease expires telling us you are ready to buy a new home. In return, we will credit you $1000 at closing. It's that easy.
There are NO charges to you when using our real estate group because we are paid by the Seller. You benefit from our firm's real estate expertise while also benefiting financially.